No experience needed
17,197 bought
Customers rate us with a 9.7
English speaking instructors
Covid update august 5: flying lessons and skydives take place. More info
Flying lesson with passengers. Fly with your instructor and 1 or 2 passengers in a Cessna 172
4.8
(279)
Shop now
The fastest of our planes. You sit behind each other, just like in a fighter plane.
4.7
(92)
Shop now
Flying lessons without passengers. Fly with an instructor in an airplane for two people.
4.9
(220)
Shop now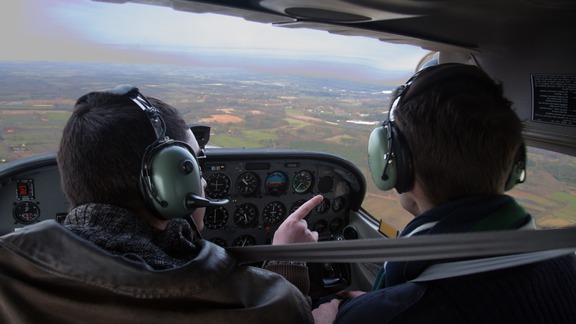 Discover whether getting your pilot's license is for you. Make a flying start with this course.
5.0
(4)
Shop now
Flying lesson from Lelystad to Texel and back. In a two or four-person plane.
4.4
(7)
Shop now
Learn the basics of spiral dives, loops, spins and high curves. Are you courageous enough?
4.7
(36)
Shop now
Fly in a multi-engine airplane. Two passengers can fly with you.
4.5
(2)
Shop now
Gift package
Nice as a gift! Get our theory booklets with your order.
Read more
How it works
Pick one of the experiences (Decision aid)
Choose supplements and optionally a date
Pay safe with iDEAL, creditcard or AfterPay
Get the voucher in your mailbox
How it works
Can't make a choice? Give a "fun coupon" with a value from € 20 to € 500
About the fun coupon