Laura van Houtum

Graduation gifts
When your son, daughter or grandchild passes their final exams, you naturally want to give them a special gift. Not a gift that quickly ends up at the bottom of a drawer, but something that lasts. What about an experience? We have selected the best ones for you. They will never forget this!

1. Parachute jumping

Parachute jumping is high on many bucket lists. The thrill of jumping from a plane at an altitude of 3 or even 4 kilometres is indescribable. You must have done this once! You always jump together with an experienced instructor; a tandem jump. After freefall, the duo whirl down by parachute for another kilometre or so. And your offspring is safely back down again. An incredible adrenaline kick. Well-deserved, right?
2. Flying trikes
The motorised flight of aviation: Trike flying! Trike flying is a form of hang gliding, but with an engine. You often see the hang gliders in the mountains, then they fly without an engine. In this variant, you fly together with the pilot in the trike, with a propeller on the back. Flying a trike is very different from flying an aeroplane. The trike is steered with the handlebar; the triangular tube or trapeze. This is used to steer the large delta wing by shifting weight.
3. Paramotor flight
Under a screen with the engine on your back, paramotor flying is a unique experience. Paramotor flying is one of the purest forms of flying. Under the screen (also called the wing) the student flies with a small engine on his back. Totally open and free. Perhaps a new passion will arise here?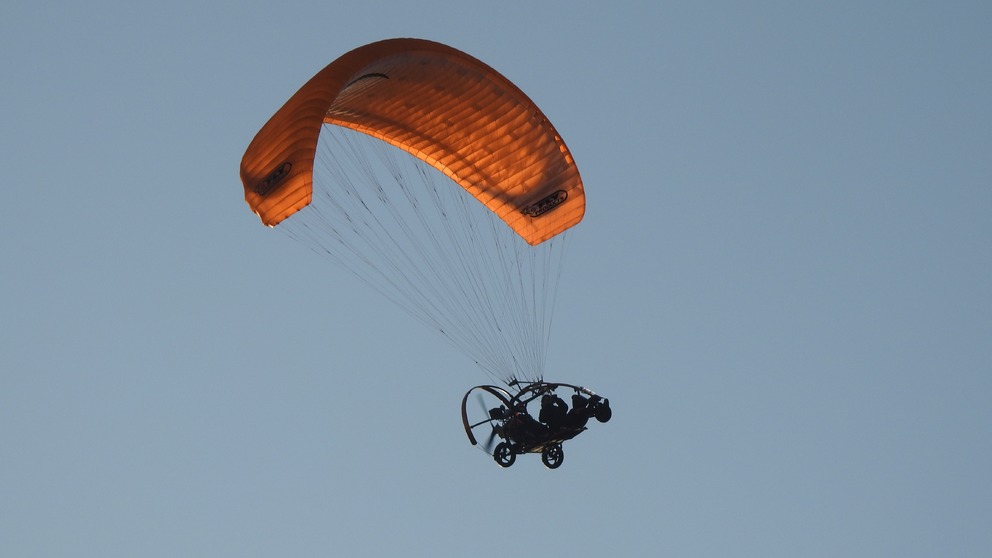 4. Basic flying lesson
Flying lesson without passengers. Fly with a qualified instructor in a two person airplane.
5. Drone flying lesson
Is your child crazy about drones? Maybe they are saving up for their own drone? Then a drone flying lesson is a great gift! They learn the tricks of the trade during this private lesson. You will be flying with professional DJI drones under the supervision of qualified drone instructors. They will teach you about the weather, the rules, safety and camera operation. An indispensable investment next to buying a drone. And great fun to do!
6. Paragliding tandem flight
Fly a paraglider together with an experienced instructor. Experience the silence and freedom. Paragliding is perhaps the purest form of flying. Without an engine, you float in silence through the air. A surrealistic experience. You start off with the help of a winch. Slowly, the winch is pulled in and together with the instructor you climb to a height of about 400 metres.
7. Trial lesson in stunt flying
Ready for the ultimate kick after all the exam stress? Book a trial lesson in a stunt plane, this plane is specially built to withstand all forces. The instructor will show you what is possible with this aerobatic plane: like spiral dives, loopings, spins, high turns and much more. And you get to fly it yourself! How cool is that? Exciting? Certainly, but you are in safe hands with these specialist instructors. This flying lesson is only for teenagers with guts!
8. Can't choose?
If you can't choose we also have gift vouchers with an amount. These vouchers can be exchanged for anything on the website. We have them in all kinds of values between 20 and 500 euros.
Are you as excited as we are?
Share this list with your friends! Super fun