5.0 (36)
Flying lesson with passengers. Fly with your instructor and 1 or 2 passengers in a Cessna 172
Do you want to fly in the most famous small plane in the world? The Cessna 172 is a four-seater aircraft, so you can take two friends along too!
Location
The flying lessons are flown from Hilversum. Hilversum Airport is a compact airport with a grass runway. All fields have a cosy restaurant at the landing strip. There is always plenty of activity and you can enjoy all kinds of aircraft that are constantly flying back and forth. This will make you look forward to your own flying lessons even more.
Flying lessons with friends
The Cessna 172 is used all over the world. It has been in production since the 1950s. And with 43,000 units, it is the best-selling plane ever. Almost every pilot has flown in one. It is also the most widely used training plane.
The plane is so popular because it flies comfortably and pleasantly. This is because of the space inside, for example. Even if you are a bit taller or heavier, you can sit well in it. The wings of the Cessna are on top. This gives you a beautiful view and you can make the most beautiful photos during the flight. Besides you and the instructor, two passengers can take part. This makes the arrangement, per person, one of the most advantageous. Who are you going to impress with your flying skills?
The Cessna is very suitable to look around from. You can decide for yourself which way you want to fly. At the bottom of this page you will find a map of the Netherlands, where you can see how far you can fly. You can even fly over your own house if you want to.
It is time!
From the flight school you have a great view of the runway. Enjoy the hustle and bustle of the airport. This will get you in the mood!
Theory
You start with an explanation of the basics of flying. The instructor will answer important questions in this 'briefing'. How does an aircraft stay in the air? How do the pedals work? What are all the buttons and gauges for? Of course, you can also ask any questions you may have. Are you coming to the flying school together with your partner, friend and/or family member? Then he/she is also allowed to be present. Then you all know what you will experience in the air. You do not have to pay extra for this. Of course, this also applies to the passengers.
The theory part always takes about 20 minutes, regardless of the time you choose for the practical part.
Practice
After the theory part, you will go to the aircraft with the instructor. First, you check together whether the aircraft is ready for departure. Then you drive to the runway, this is called taxiing. Through the headphones you can hear the instructor and the control tower. The instructor asks permission from the control tower to take off. And then the moment has arrived! In the air, you can fly the plane yourself. You can fly everything by yourself except for the last part of the landing. Of course, the instructor will help you with everything. He will take over if you want to look outside. Or if you want to take pictures or a video.
You choose how long the practical part takes. The minimum is 30 minutes, but the longer, the more fun!
Specifications
Spoken languages
This experience is available in these languages.
Persons
1 - 3
Season

All year

Only available during in its season. Please check the validity of your voucher.
Age
From 14 on
Min. height
1.45 m
Minimum height of the participant
Max. length
2.00 m
Maximum height of the participant
Max. weight
240 kg
Maximum total weight of student and passengers, excluding the instrutor.
Participation
Flying lesson
How you participate: is it a flying lesson or do you fly along.
Time
Block Time
Indicates whether the time periods listed are block times or flight times. Flight time is the time in the air. Block time means from engine on to engine off, thus including taxiing.
Valid for
2 years
How long the voucher is valid after issue. Dit geldt alleen voor nieuwe bonnen.
Compare
Remarks
The Cessna is a four-seater aircraft. In addition to the student, you can therefore take one or two passengers with you
The prices are the total for the plane, including any passengers. You are the only ones on board
The time chosen is the time in the plane. Allow about 40 minutes for theory, preparation and so on
We only fly in daylight, with sufficient visibility and if the wind is not too strong
On the day of your lesson, call the location to see if we can fly safely. You will receive the phone number with your booking
Lessons are flown between 9 a.m. and 6 p.m.
Depending on (weather) conditions and crowds at the airport, agreed times may be delayed somewhat
Lessons can also be given in English
Is the student younger than 14? Please contact us about the possibilities
The maximum weight per person is 130 kg. The maximum weight for the student and passengers together is 240 kg.
For gift vouchers sold before 1 March 2022, a fuel surcharge applies in Hilversum. If you buy your gift voucher now, the fuel surcharge is included in the price. The surcharge only applies to Hilversum and is €10 per flight hour. If you fly for a shorter time it is less, so for example €5 for a half-hour flight.
The Cessna flying lesson Hilversum is available until 28 June 2024. After 28 June 2024, you can exchange the gift voucher for an experience at one of our other locations. Your gift voucher will remain valid until the validity date stated on your gift voucher.
Click on the name to see how far you can fly in:
30 minutes
45 minutes
60 minutes
Reviews
| | | |
| --- | --- | --- |
| 5 stars | | 35 |
| 4 stars | | 1 |
| 3 stars | | 0 |
| 2 stars | | 0 |
| 1 star | | 0 |
Kenneth koning
Papendrecht
· April 2023
Harstikke leuke en leerzame ervaring en een zeer aardige instructeur die alles goed uitlegte
Harstly fun and educational experience and a very nice instructor who explained everything well
Translated from dutch.
View original
· April 2023
Fantastisch. Leuk vliegveld vlak naast Utrecht. Aardige instructeurs.
Fantastic. Nice airfield right next to Utrecht. Nice instructors.
Translated from dutch.
View original
Rob
Almere
· March 2023
We werden gevlogen door Helga. We kregen een uitgebreide brieving en instructie. De ontvangst was aller vriendelijkst. We hebben een mooie vlucht gehad van ruim 1 uur en 15 minuten. Zijn zelfs nog over ons huis gevlogen. Mocht bijna de gehele vlucht sturen. Is zeker voor herhaling vatbaar.
Persoonlijke begeleiding, de ontvangst, uiterst vriendelijke instructeur.

Zijn er niet.
We were flown by Helga. We were given a detailed briefing and instruction. The welcome was all friendly. We had a beautiful flight of over 1 hour and 15 minutes. Even flew over our house. We were allowed to steer almost the entire flight. Definitely worth repeating.
Personal guidance, the reception, extremely friendly instructor.

Did not.
Translated from dutch.
View original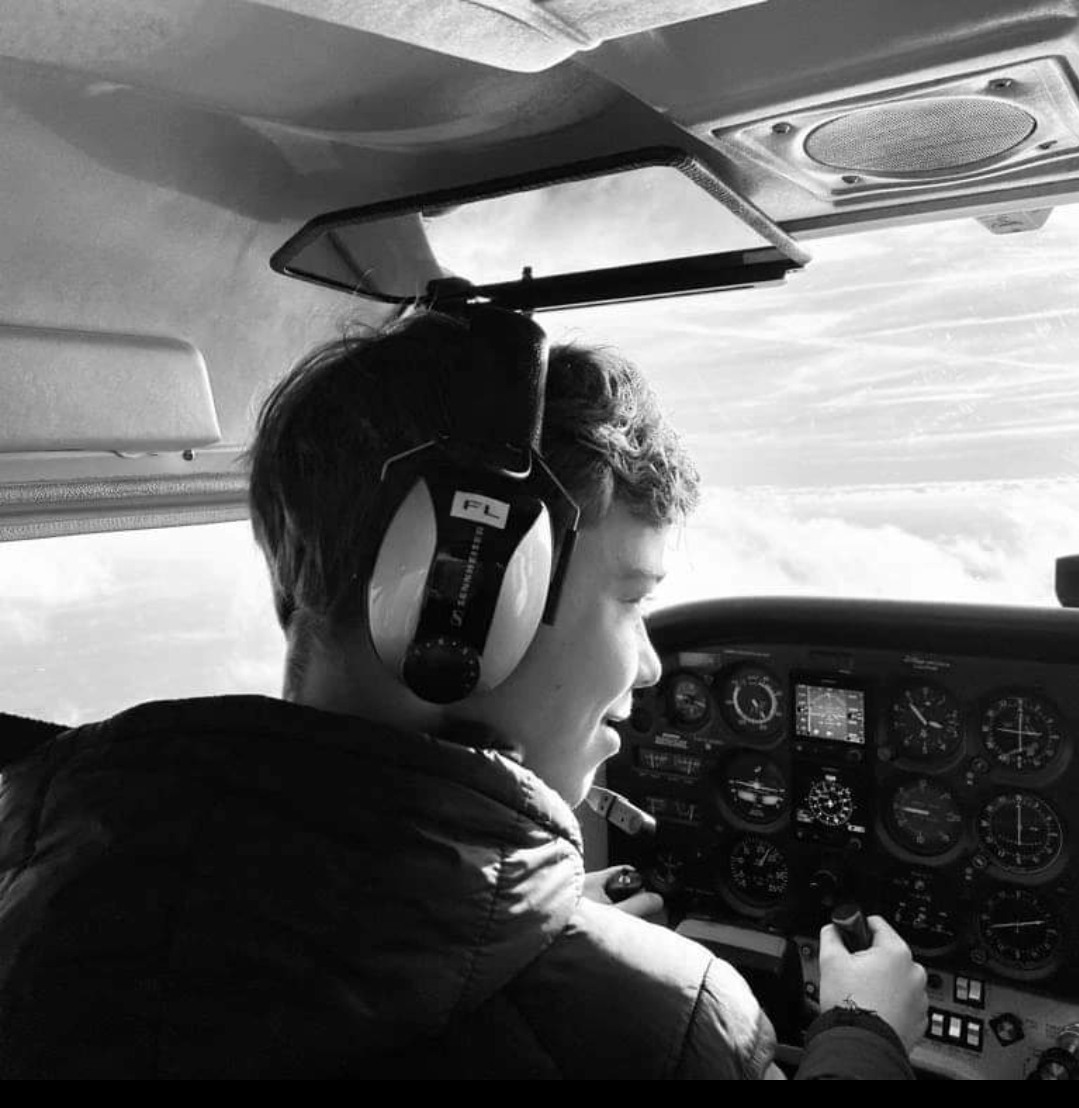 Jim
Best
· January 2023
Heel erg bijzonder en erg gaaf!
Dat ik zelf mocht vliegen en bochten maken was super.
Very special and very cool!
Being allowed to fly and make turns myself was super.

It was great.
Translated from dutch.
View original
Naomi
Giessenburg
· January 2023
Het was echt super leuk. De instructeur voelde aan het begin een beetje aan hoe of wat maar merkte dat we veel wilde weten en leren en ging hier goed mee om.
Legde alles uit lied ons ook veel zelf doen.

Duidelijk maken waar we ontvangen worden. Kwamen binnen in het gebouw en er kwam niemand naar ons toe was onduidelijk waar we ons moesten melden.
It was really super fun. The instructor felt a bit of a how or what at the beginning but noticed that we wanted to know and learn a lot and handled this well.
Explained everything song also made us do a lot ourselves.

Made it clear where we would be received. Entered the building and no one came to us was unclear where to report.
Translated from dutch.
View original
Menno de Rie
Breukelen
· December 2022
Erg leuk
Vriendelijke ontvangst en instructeur

Weinig geleerd over het vliegen
Very nice
Friendly reception and instructor

Little learned about flying
Translated from dutch.
View original
5.0 (36)
Flying lesson with passengers. Fly with your instructor and 1 or 2 passengers in a Cessna 172
No experience needed

26,994 bought

Specialist in flying lessons

English speaking instructors